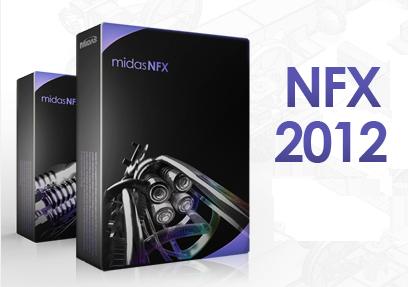 Simpler, lighter and intuitive for design analsysis
midasNFX provides a high-performance finite element pre-processor that provides a highly interactive and visual environment to analyze product design performance.
High-performance, high-quality auto-mesh generation
midasNFX presents the users with an advanced suite of easy-to-use tools to build and edit CAE models. For 2D and 3D model creation, The users have access to a variety of mesh-generation capabilities, as well as the midasNFX 's powerful auto-meshing functions.
CAD Interoperability
CATIA

SolidWorks

Creo (Pro/ENGINEER)

NX (Unigraphics)

Parasolid

Inventor

IGES

STEP

ACIS
Analysis capabilities :

-Linear analysis using high-performance elements
-Modal/buckling analysis
-Nonlinear analysis
-Contact analysis
-Fatigue Analysis
-Composite Material Analysis
-Linear Dynamic Analysis
-Explicit Dynamic Analysis
-Heat Transfer/Heat Stress Analysis
-Fluid Analysis
-Topology Optimization Design
-Adaptive Mesh Analysis
-High Performance Parallel Solvers